Corporate event entertainment takes on a whole new realm of entertainment needs. Instead of our attention revolving around the Bride and Groom, our attention is set on entertainment for associates, guest, and dignitaries that are attending the function. Our corporate clients demand and receive the highest quality of entertainment.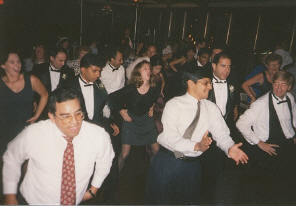 Sound Entertainment has provided the sound and lighting needed for the introductions of new products and services, to the entertainment for associates and family members for family picnics. From doing PA sound for motivational speakers to Employee Appreciation events, Sound Entertainment provides the highest quality of entertainers. If it means providing salesman with Karaoke as a way to unwind after a day of corporate sales meeting to encouraging employees with Team Building events, Sound Entertainment can provide the best in entertainment opportunities.
On many occasions companies seek our services to inspire and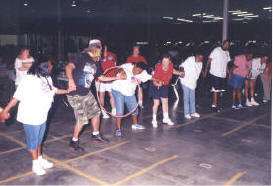 motivate their associates. We do this by using many Team Building techniques throughout the event. We have led 1000ís of freshman college students at events designed to meet new friends and learn things about there fellow freshman classmates. Various national organizations such as The American Cancer Society and The March of Dimes use our services to motivate their participants for local fund raisers. Corporations select Sound Entertainment for our Motivational skill with associates.
Sound Entertainment can be a big contributor to your corporate event with our Team Building events and our pool of motivators. We utilize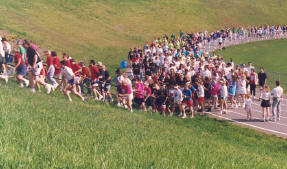 our skills as entertainers using the music, team building relay events, encouragement of associates and our ability to have fun to bring success to each of our corporate events.
What is team building?
A team is a group of people working towards a common goal. 'Team Building' is the process of enabling that group of people to reach their goal. It is therefore a management issue, and the most effective form of team building is that undertaken as a form of management by entertainment, rather than as pure training (though there is a role for training within a program of team building).
We use fun, to accomplish getting each team to the common goal.
An Event to remember!