Want your school party to be the talk of the school. Well that just does not happen without talent as a DJ. You want your DJ/Entertainer to have a grasp for the style of music that will get you fellow classmates dancing and parting into the night. Not a DJ that will play just one style of music throughout the evening. Think about the diversity you have in your school.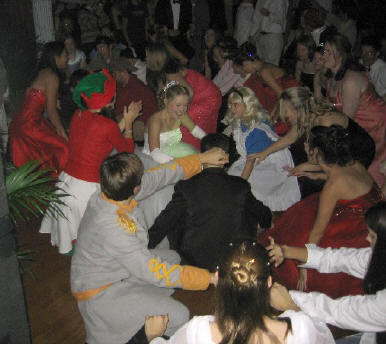 Don't you want everyone to feel like they are getting something they can dance to. At Sound Entertainment we take this into consideration with each of our shows. Whether it is current dance hits or dance hits from last year of two years ago you can trust that Sound Entertainment will give your school a variety.
Worried about the content or the message of the music? Don't! You can trust that the DJ's at Sound Entertainment will not play music that has bad language or a bad message. Sometimes we do make a mistake and let something slip that we wished we had not put we do our best to provide good music with a positive message. With all the music that is out there, what kind of message does your school want to give?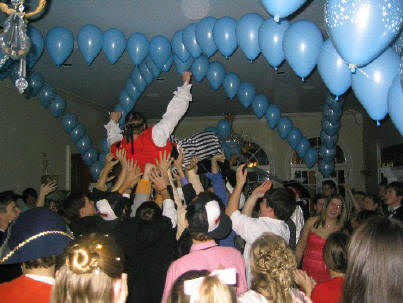 At Sound Entertainment this would not be acceptable. We know kids and the challenges teachers and parents face when planning for a successful school dance or prom. We play the top 40 songs that the kids love, plus a few that even your chaperones will love. We are a family owned business. We never play any songs that will get you called into the principal's office the next morning! Plus, you will only get a professional disc jockey with experience in entertaining people,
Give yourself some piece of mind and call Sound Entertainment today.
All of our shows include a Professional DJ along with a State-of-Art Sound and Light Show. The DJ, music and lights will interact in a way that everyone will walk away talking about this school dance for years to come.